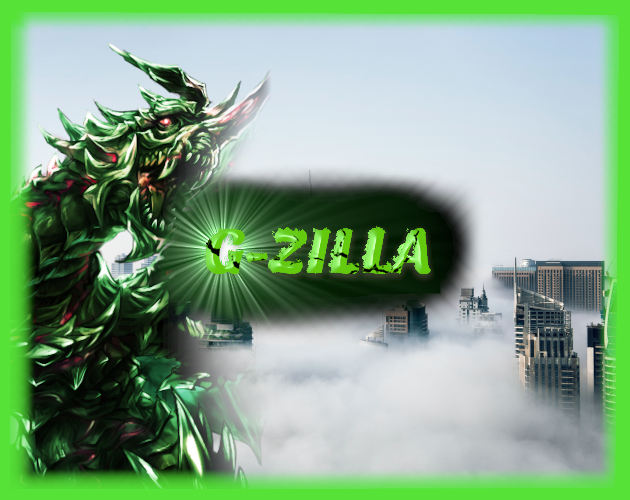 G-ZILLA: Return of the Aliens
(please note this is an early DEMO version), follow for updates!
G-ZILLA!!!!!
You're the boss. Collect points by destroying the city.

Fight normal people who are trying to stop you, crush cars, break lights, go total bananas.
SCORE:
The higher your SCORE, the more events you unlock such as aliens invading earth, giant monsters trying to battle you, and even side quests, etc.
But beware! Your SCORE carries over to the next stage, affecting your total run of the game.
Story:
Aliens visited Earth and met with the President, secretly brainwashing him so that they can rule Earth.
The US Government needed something to protect Earth from an impending alien invasion.
G-ZILLA was created as a special defense weapon in a government science laboratory, but one day a science experiment went wrong, and he begun to turn on everyone.
G-ZILLA gone mad and escaped into the city, BLIND WITH RAGE TO DESTROY ANYTHING IN HIS PATH.
Buy OVERPOWERED G-Upgrades:
Get insane Power-Ups only a BOSS character could get.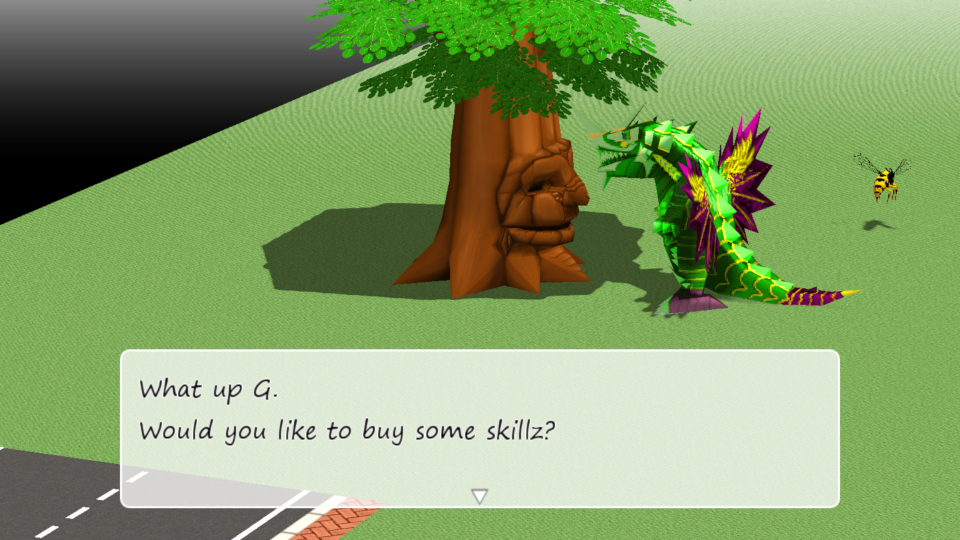 Strategic Battles:
Humans are easy to beat, but some cast revive, some have armor, some will carry heavy weapons, the key is making a strategy.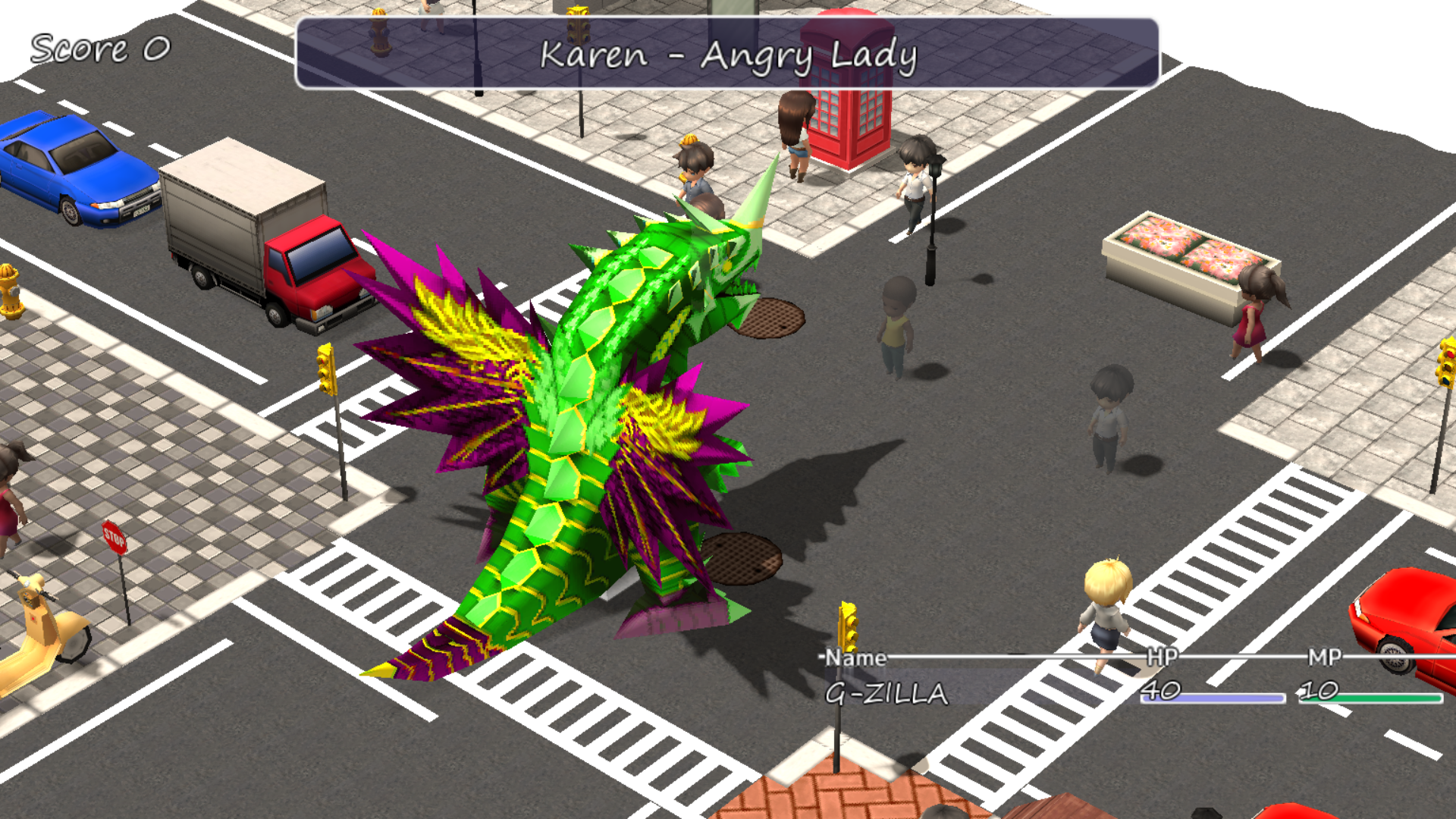 Watch out for Karens! They will complain to the manager to raise attack power!
ㅤ

ㅤ

Notes:
+Press Y on the map to ROAR and scare humans.
+Press/hold R1 on the map to heal.
+Limit Breaks happen when you are 20% or lower in HP.
ㅤ
ㅤ

Credits & Game Design:
(G-ZILLA is a game made for Smile Game Builder RETURNERS 2022 Jam ($210 Steam gift card grand prize!) - itch.io
G-ZILLA is a parody of the SGB asset pack "G-Style")
Used the G-Style asset pack from Smile Game Builder
Used some monsters from DrassRay - Jacob Mann - itch.io
Special thanks to AmalgamAsh - itch.io for making this a fun game jam for everyone and to SmileBoom for making one of my favorite softwares.
Leave your feedback in the comments below!
Download
Click download now to get access to the following files:
G-ZILLA Demo 03-11-2022.zip
203 MB
Comments
Log in with itch.io to leave a comment.
Grazie millie!
By the way, I love your itch.io avatar with the red lady :)
Show post...

;D NICE meet u ;D conosci italiano?
The pleasure is all mine.... I don't know much, but my great grandma was Sicilian.
Not much in the family but a little, eh!? ;) ;)
Wooo, new zilla kind games are always welcome XD